Ritsuko, Karen, and Barbara have been writing partners and friends for more than 25 years. They've worked together on all four editions of Let's Go, and have trained thousands of language teachers around the world.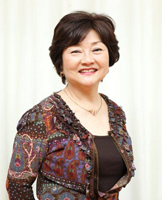 Ritsuko Kagawa Nakata was born and educated in the USA. She has more than 30 years' experience in teaching and specializes in training teachers of children in Japan. Having studied TESL in the USA, Ritsuko moved into an EFL environment, where she began experimenting with getting children to learn English in more practical, effective ways. She found that all students need to really 'use' the language to see how it works. This led her to develop her own method, called the MAT (Model, Action, Talk) METHOD, which uses unique techniques to get students confident in the Four Skills and speaking in natural English, rather than just repeating. Her method focuses on getting students to ask questions as well as answer them so that they can learn to start a dialog on their own, in addition to learning to read and write. These are some of the techniques used in Let's Go, one of the world's best-selling English courses for children, which she co-authors with Karen and Barbara.
Ritsuko established the IIEEC Teacher Training Center in 1987 and developed the contents of the IIEEC-OUP Teacher Training Certificate Program with Oxford University Press in 2005. Ritsuko conducts seminars and workshops throughout Japan and Asia. She is on an NPO committee, which provides trained teachers to elementary schools. She volunteered as president of the Association of Teachers of Children for 23 years.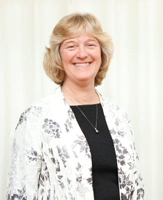 Karen Frazier Tsai earned a degree in Speech, with an emphasis on Speech Pathology and has a Masters degree in Linguistics. She has over 30 years' experience working with English language learners in the USA and Taiwan, as an ESL/EFL teacher at various levels. She has also conducted teacher-training workshops in Taiwan, Indonesia, Thailand, Japan, Korea, Mexico and the USA. In addition, she has been an advisor for international students of all ages and their families.
Karen is very interested in helping equip all ELT students with the language, confidence and other skills they need to be successful in an English language environment.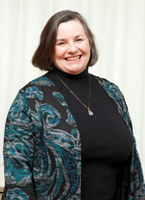 Barbara Hoskins Sakamoto earned her secondary English teaching certificate and her MATESOL degree in the USA, and has taught English and ESL in the US, and EFL in Japan. An EFL teacher and teacher trainer since 1985, she has conducted workshops throughout Asia, the USA and Latin America.
Barbara's motto is 'Always try new things', so these days, when she's not teaching, writing, or giving workshops, she's exploring the potential of new technologies for collaboration and professional development. You can often find Barbara online working with teachers around the world as Program Director for International Teacher Development Institute (iTDi.pro) or on her award-winning blog, Teaching Village.